Summer fun starts with swords! Learn the basics of sabre fencing at Georgia's most prestigious fencing club.
May 29 - June 2: 9 am - 12 pm, ages 7-10
June 5 - 9: 9 am - 12 pm, ages 7-10
July 24 - 28: 9 am - 12 pm, ages 7-10
ELITE PRE-NATIONALS TRAINING CAMP
Prepare for Nationals with the best at Nellya Fencers!
Join us for six intensive days at one of the nation's most prestigious fencing clubs. You will receive training from our world-class coaches and practice alongside some of the nation's top Junior and Cadet athletes, including National Team Members, world medalists, and National Champions. Don't miss this camp!
Practice will include footwork, drills, conditioning, and fencing bouts. Be prepared to practice twice per day. Athletes must own their own equipment and have at least six months of experience.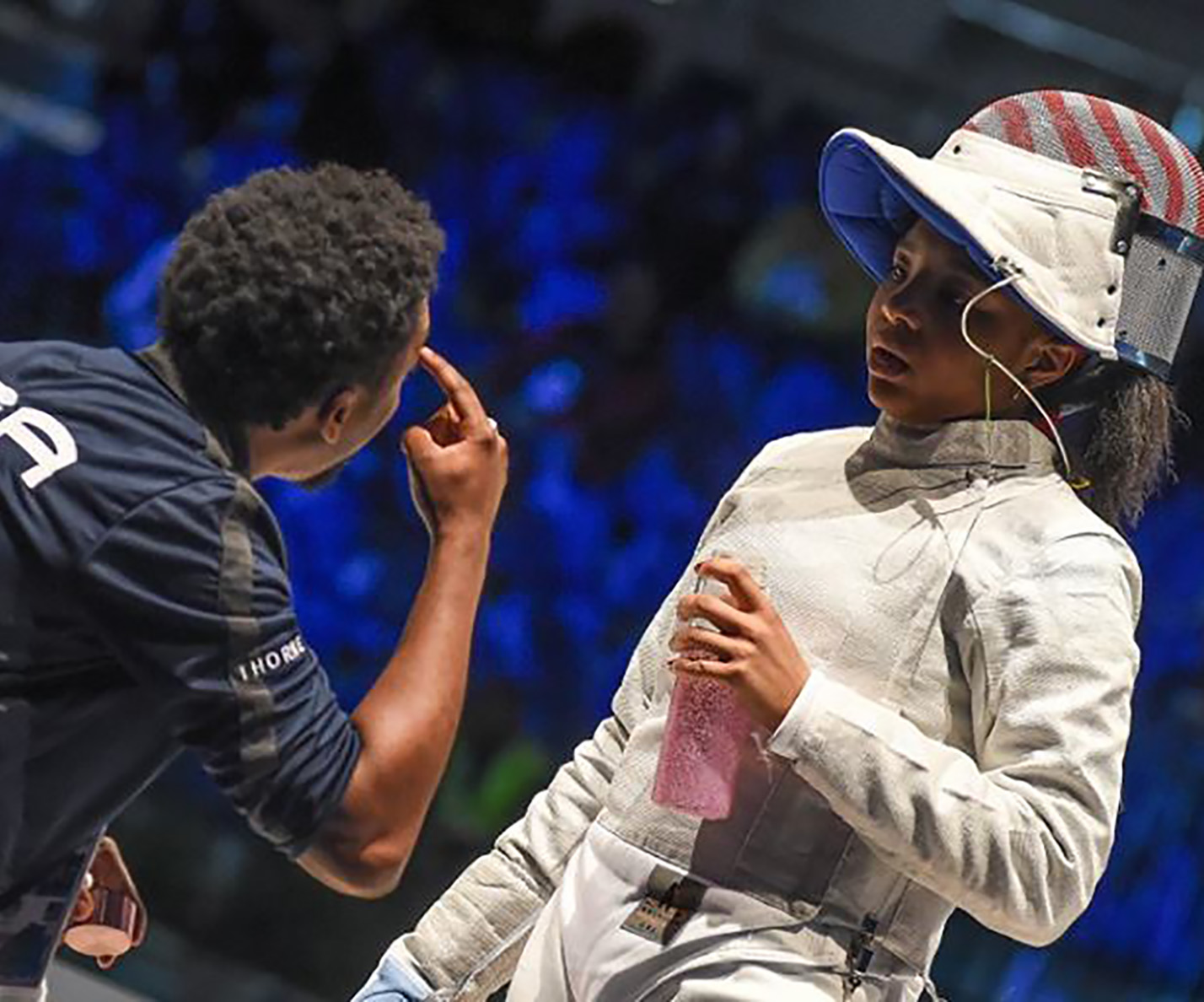 Looking for a unique way to celebrate a birthday or other special event? Our fast-paced, interactive fencing parties will hit the mark!
Your guests will be guided through the basics of fencing by our professional coaching staff. Afterwards, you will suit up and give it a try! We provide the coaches, program and gear – you provide the food and decorations.
Parties are 2 hours long with extensions available.
Cost:
$500 Minimum for 10 guests.
$25 per additional guest. Reserve your date with a $150 non-refundable deposit, must be booked at least 6 weeks in advance.
The balance is due one week prior to the event. Please contact info@nellyafencers.com or 404-603-3600. Email for reservations.
Party Package
Exclusive use of the facility, accommodates 50 guests or more.
Instruction by professional coaching staff.
Fencing gear: age-appropriate masks, weapons, jackets, gloves.
Audio equipment (Bring your own music.) Tables and Chairs.
Dress Code
Dress for active sports.
Sneakers, T-shirts, shorts/sweatpants.
Street shoes are never permitted on our gym floor.