Camps & Parties
Birthday Fencing Parties
Looking for a unique way to celebrate a birthday or other special event? Our fast-paced, interactive fencing parties will hit the mark!
Your guests will be guided through the basics of fencing by our professional coaching staff. Afterwards, you will suit up and give it a try! We provide the coaches, program and gear – you provide the food and decorations.
Parties are 2 hours long with extensions available.
Cost:
$300 Minimum for 10 Guests.
$25 per additional Guest.
Reserve your date with a $150 non-refundable deposit.
The balance is due one week prior to the event. Please contact info@nellyafencers.com or 404-603-3600.
Email for reservations.
Party Package
Exclusive use of the facility, accommodates 50 guests or more.
Instruction by professional coaching staff.
Fencing gear: age-appropriate masks, weapons, jackets, gloves.
Audio equipment (Bring your own music.)
Tables and Chairs.
Dress Code
Dress for active sports.
Sneakers, T-shirts, shorts/sweatpants.
Street shoes are never permitted on our gym floor.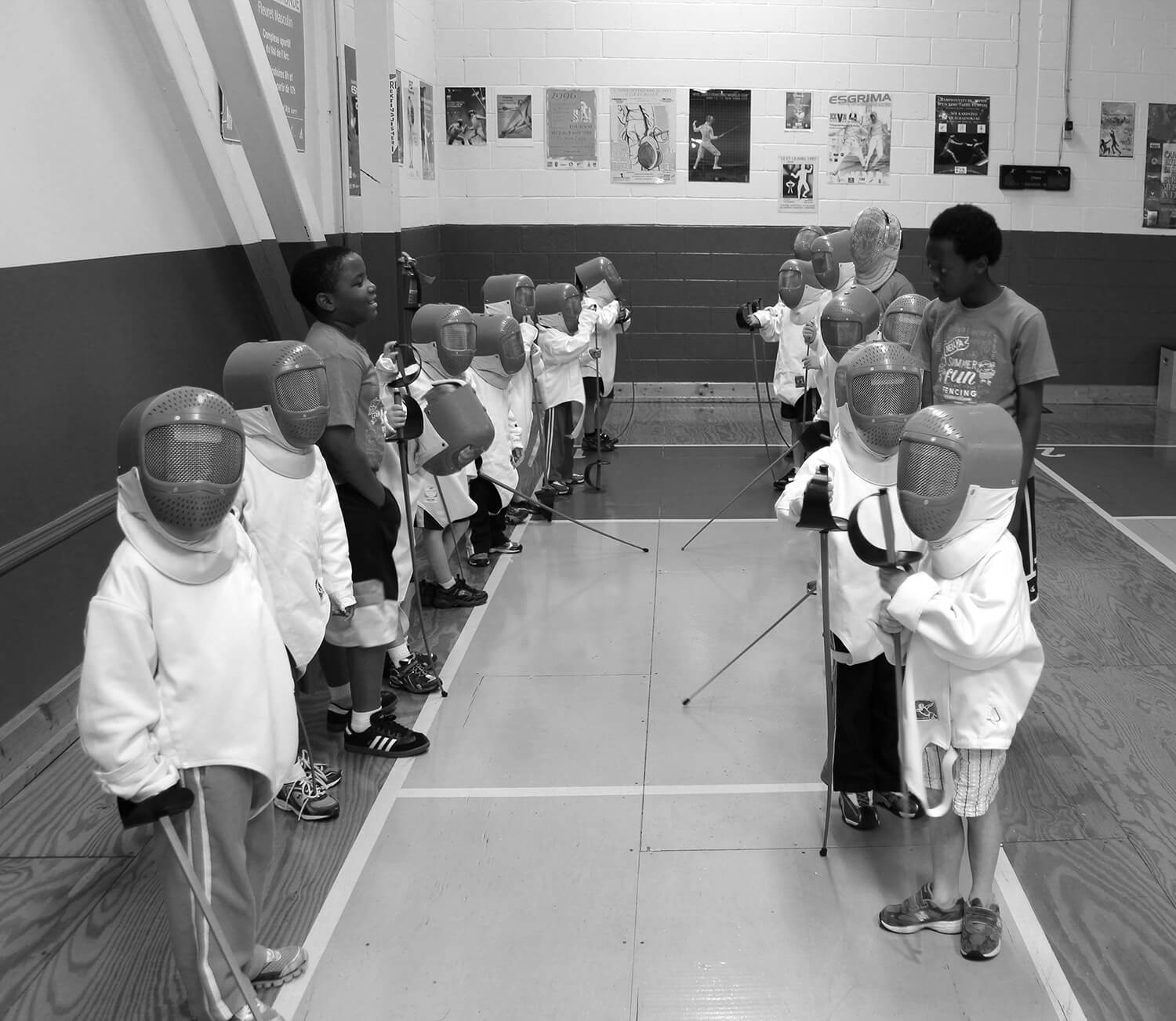 Beginner Camps
Discover fencing this summer at one of the nation's top facilities!
Week 1
July 20 – 24: 9 am – 12 pm & Ages 7 – 9
Week 2
July 27 – 31: 9 am – 12 pm & Ages 7 – 9
Week 3
August 3 – 7: 9 am – 5 pm & Ages 7 – 9

Click Here to Register

Camp Overview
Week 1, 2 & 3 – $225
Please wear comfy athletic clothes and non-marking shoes
We will provide campers with a healthy snack. Feel free to bring your own snacks, but please leave any foods containing nuts at home.
Campers will learn basic fencing footwork and blade actions and participate in fun and educational games.
Campers will participate in a friendly camp tournament on Friday to showcase everything they have learned. Friends and family are welcome to observe!
Covid-19 rESPONSE
Space in these camps is limited to a maximum 10 campers
Our water fountain is off to prevent the spread of germs. Please bring your own water bottle. There will be additional bottled water at the club.
Temperature checks will be conducted at the door daily. Stay home if you feel sick!
Before entering the gym, sanitize the bottoms of your shoes at the station outside.
All campers must bring a mask.
ELITE PRE-NATIONALS TRAINING CAMP
Prepare for Nationals with the best at Nellya Fencers!
June 16-22, 2019, $650
Join us for seven intensive days at one of the nation's most prestigious fencing clubs. You will receive training from our world class coaches and practice alongside some of the nation's top Junior and Cadet athletes, including National Team Members, world medalists, and National Champions. Don't miss this camp!
Practice will include footwork, drills, conditioning and fencing bouts. Be prepared to practice twice per day. Athletes must own their own equipment and have at least six months experience.
Morning Practice: 9am-12pm
Evening Practice: 5pm-8pm
Click here to sign up now!
Camp Schedule:
Sun. June 16 (5 – 7pm) – Camp meet and greet
Mon. – Fri. June 17 – 21 – Morning and Evening practice
Sat. June 22 (8am – 4pm) – Camp Championships