NELLYA FENCERS IS DEDICATED TO CREATING OUTSTANDING ATHLETES AT EVERY LEVEL
Nellya Fencers trains some of the best fencers in the world right here in Atlanta. Founded in 1990 by Maestro Arkady Burdan, U.S. Olympic Coach, the club has produced World Champions, Olympians and National Champions in every age group. Our fencers have won NCAA Championships and been named All-American at top colleges and universities.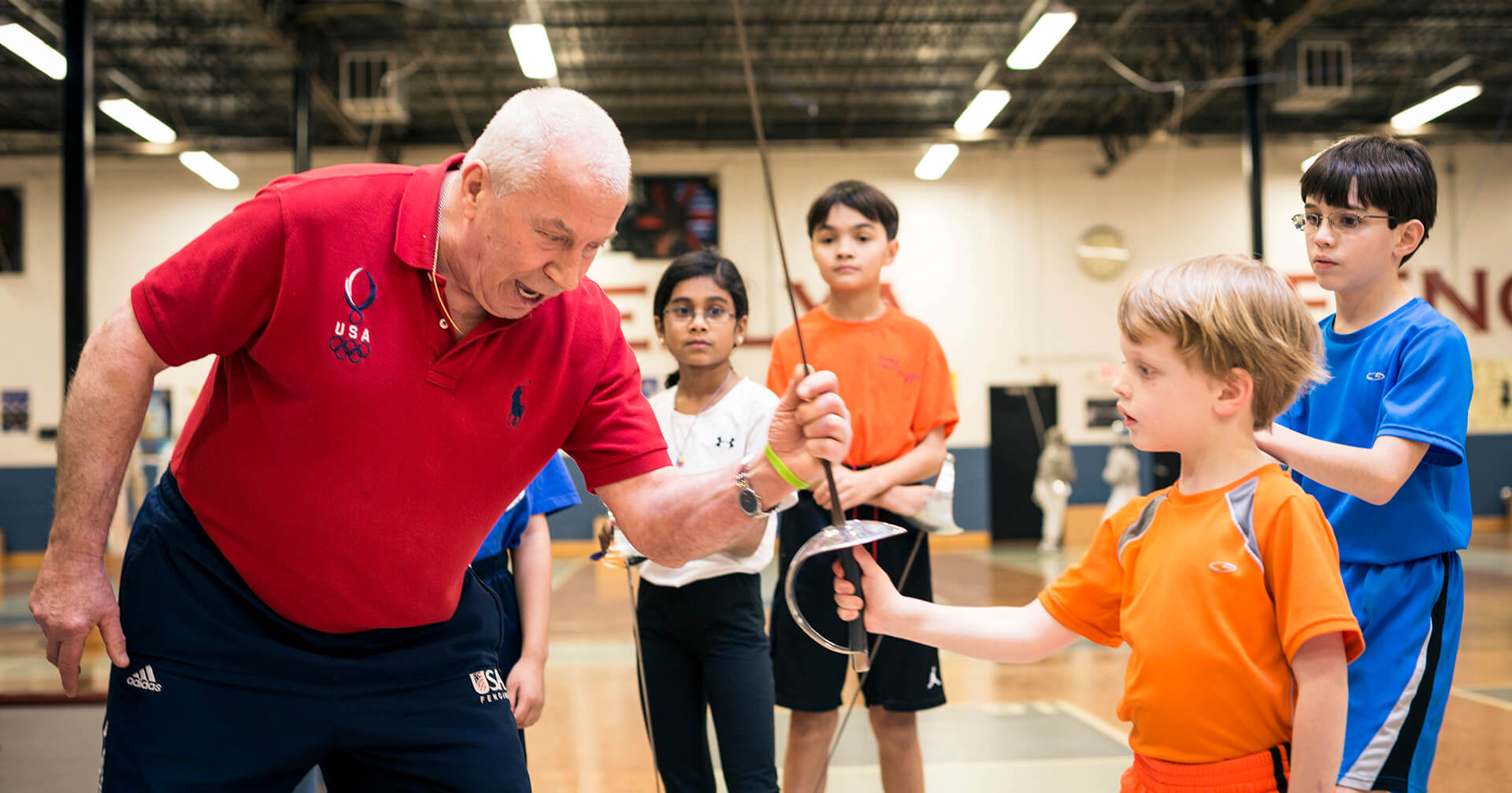 Our beginner classes allow even the youngest fencer to dream of achievement at the highest level of our sport. Our program develops athletes to their fullest potential. Our gifted and inspiring coaches guide their students with discipline, imagination and respect for each athlete's individual abilities.
2018 CLUB OF EXCELLENCE IN YOUTH DEVELOPMENT
Nellya Fencers' award winning youth development program teaches kids the right way to practice and compete. Our focus is on creating young athletes who know how to work hard, make smart choices, and learn from their experiences. In 2018, Nellya Fencers was recognized by the United States Fencing Association Club of Excellence Program for its stellar youth development.
WE WOULD LOVE TO MEET YOU!
Come in for a tour or jump into an intro class!
What they've taught my son goes beyond fencing – which they coach masterfully. Because of this club, my son has a greater appreciation of global cultures, a greater appreciation of the bonds that come from mentoring younger children and of being mentored by older children, and an appreciation of the excellence that can only be achieved with dedication and hard work. It's not always an easy path because they expect a lot of their athletes and families, but, like any serious undertaking, it is worth it to my family. My son's dreams are bigger now because he is surrounded by people who are doing incredible things and they are coaching him in how to achieve the same. Who wouldn't want that for their child? I am grateful for our experience at Nellya