Nellya Fencers
established 1990
ABOUT NELLYA
NELLYA FENCERS IS DEDICATED TO CREATING OUTSTANDING ATHLETES AT EVERY LEVEL
Nellya Fencers trains some of the best fencers in the world right here in Atlanta. Founded in 1990 by Maestro Arkady Burdan, U.S. Olympic Coach, the club has produced World Champions, Olympians and National Champions in every age group. Our fencers have won NCAA Championships and been named All-American at top colleges and universities.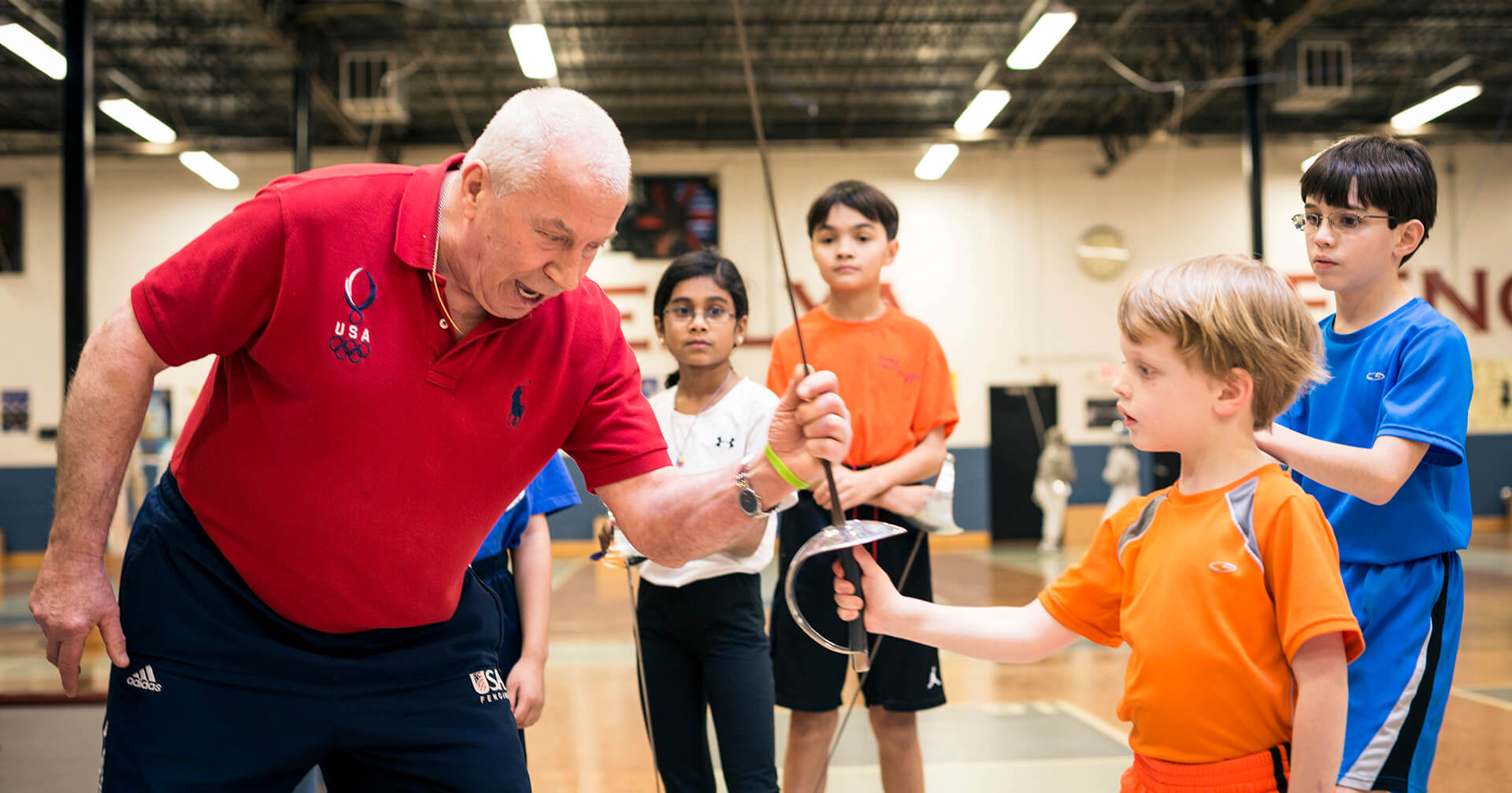 Our beginner classes allow even the youngest fencer to dream of achievement at the highest level of our sport. Our program develops athletes to their fullest potential. Our gifted and inspiring coaches guide their students with discipline, imagination and respect for each athlete's individual abilities.
2018 CLUB OF EXCELLENCE IN YOUTH DEVELOPMENT
Nellya Fencers' award winning youth development program teaches kids the right way to practice and compete. Our focus is on creating young athletes who know how to work hard, make smart choices, and learn from their experiences.
In 2018, Nellya Fencers was recognized by the United States Fencing Association Club of Excellence Program for its stellar youth development.
Why Fencing?
Fencing nourishes the body and the brain.

Did you know that fencing is often referred to as physical chess? That's because fencers are both great athletes and smart thinkers. Fencing is a perfect blend of athleticism and tactical thinking that teaches kids confidence, discipline, and sportsmanship as well as developing their fitness and coordination.
46 colleges sponsor NCAA fencing teams.

Nellya Fencers athletes have represented Harvard, Columbia, Princeton, Yale, UPenn, Ohio State, Notre Dame, Stanford, and other great schools on their fencing teams. Fencers make great athletes and scholars!
Nellya Fencers can
help.

At Nellya Fencers, we are dedicated to creating well-rounded athletes who can achieve anything! Our award winning youth program has produced national champions and world champions in every category, and prepared dozens of athletes for university and beyond.
WE WOULD LOVE TO MEET YOU!
Come in for a tour or jump into an intro class!
Tour & Talk

An experienced staff member will answer all of your questions and take you on a tour around our state-of-the-art facility.
Approximately 30 minutes
Call to schedule
Beginners Group

Perfect for little ones ages 5 – 9. Kids learn the basics of sabre fencing using safe plastic equipment.
Thursdays: 4 – 6:00 pm
Saturday: 11 – 12:30 pm
Intro Session

Take a deep dive into sabre fencing with one of our instructors! This session will cover basic technique and tactics.
$45 / 60 – 90 minutes
Call to schedule
Our Coaches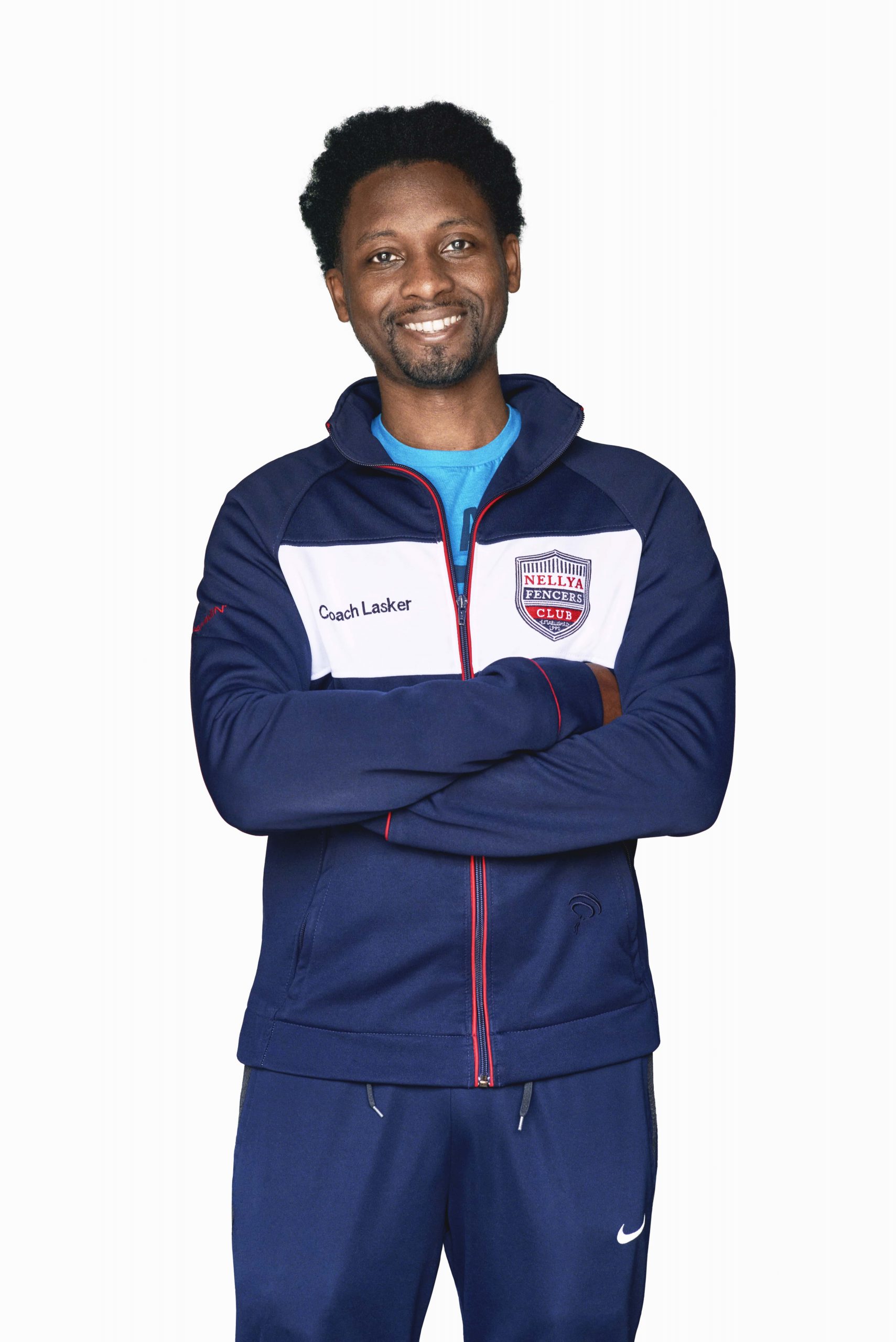 Terrence Lasker, Sabre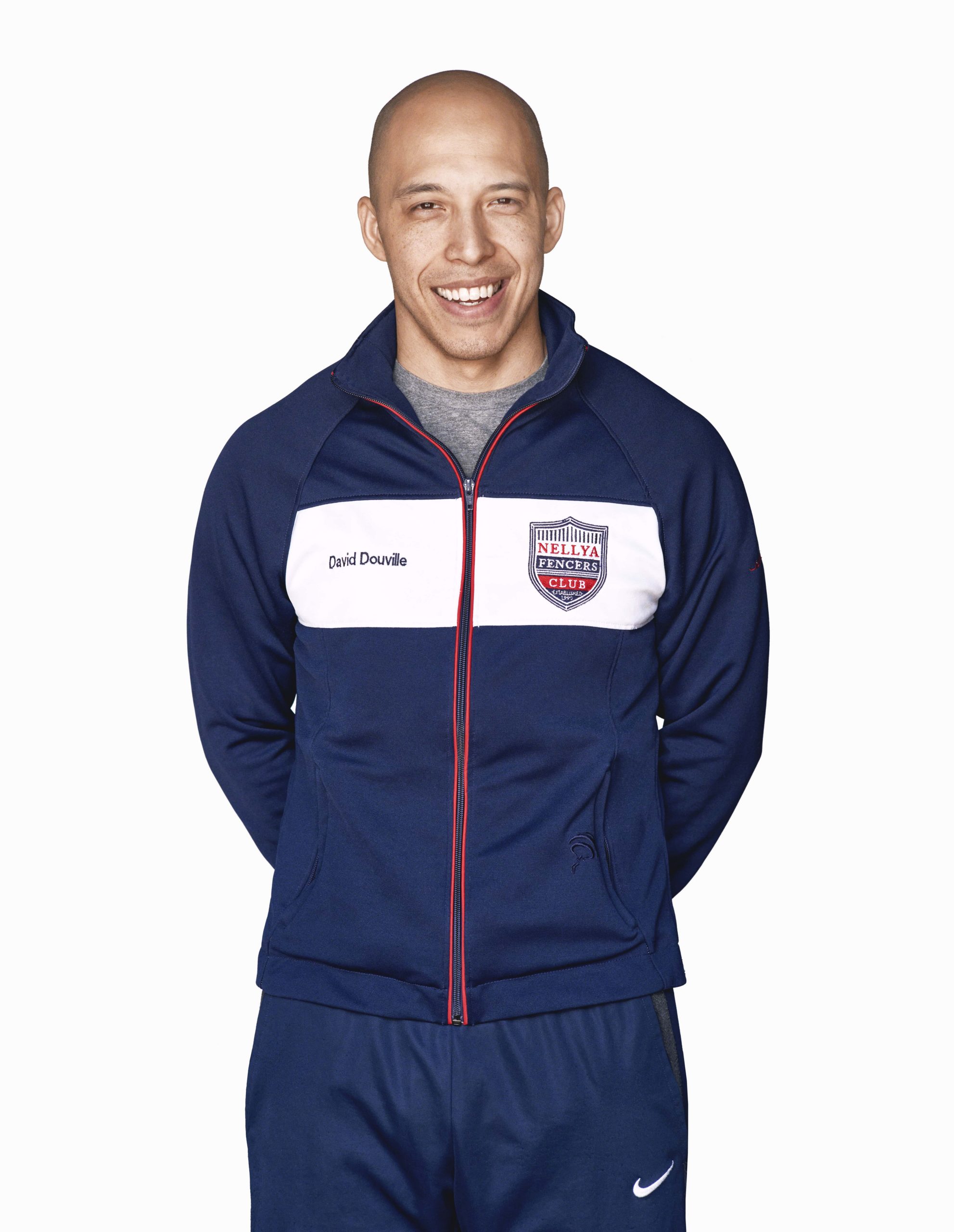 David Douville, Sabre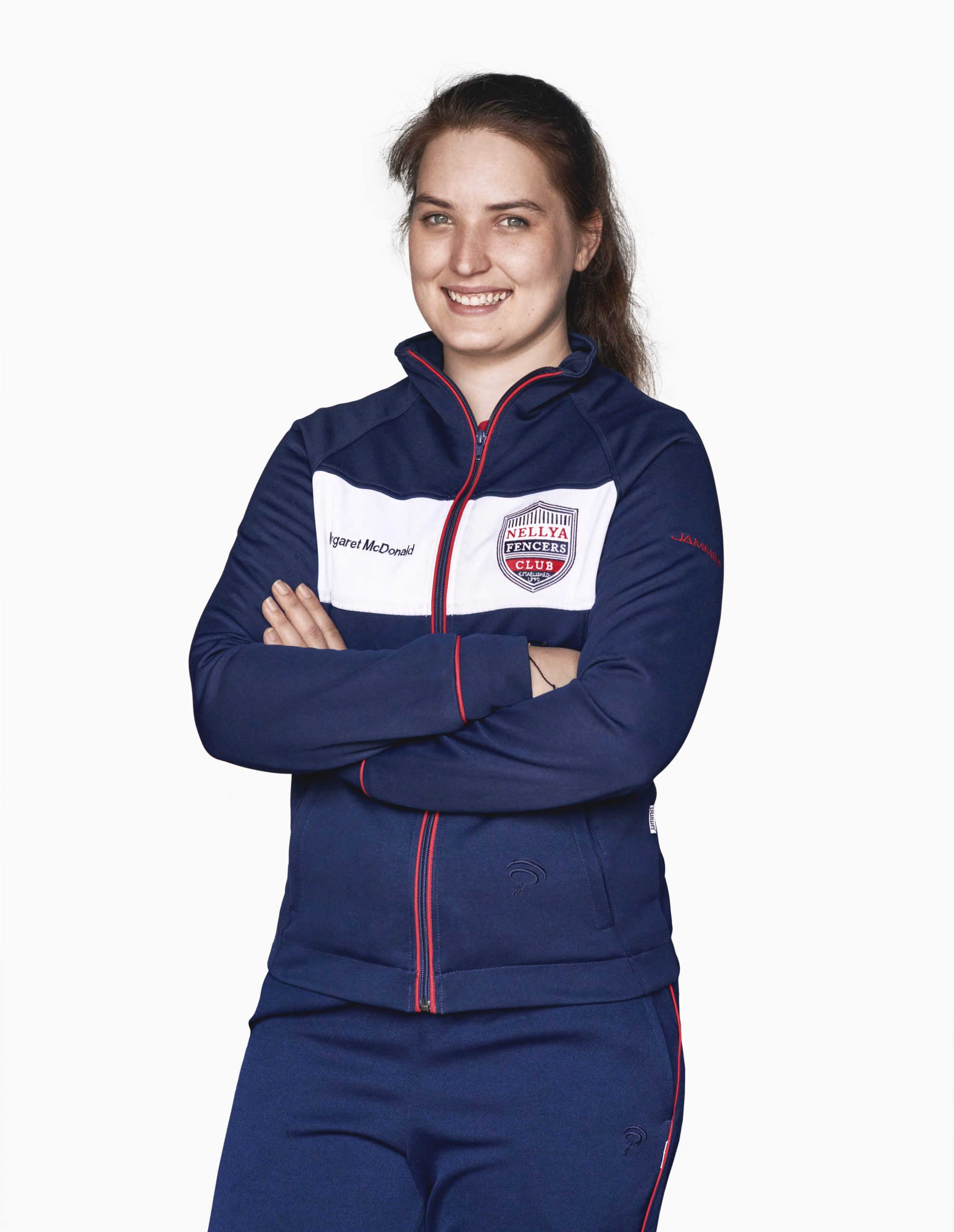 Margaret McDonald, Sabre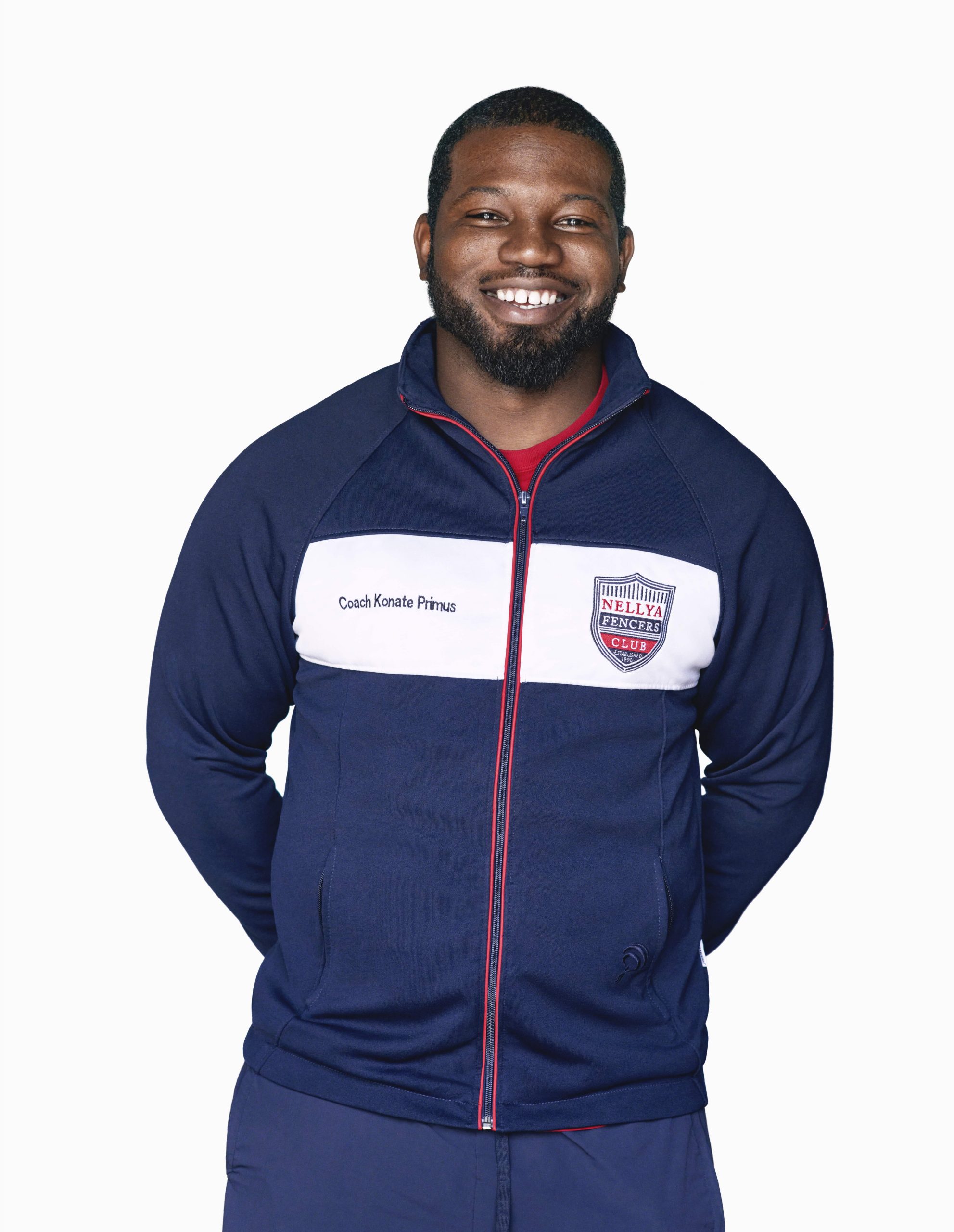 Konate Primus, Sabre
What People Say About Us
What they've taught my son goes beyond fencing – which they coach masterfully. Because of this club, my son has a greater appreciation of global cultures, a greater appreciation of the bonds that come from mentoring younger children and of being mentored by older children, and an appreciation of the excellence that can only be achieved with dedication and hard work. It's not always an easy path because they expect a lot of their athletes and families, but, like any serious undertaking, it is worth it to my family. My son's dreams are bigger now because he is surrounded by people who are doing incredible things and they are coaching him in how to achieve the same. Who wouldn't want that for their child? I am grateful for our experience at Nellya
Melissa Wilson