NELLYA FENCERS IS DEDICATED TO CREATING OUTSTANDING ATHLETES AT EVERY LEVEL
Nellya Fencers trains some of the best fencers in the world right here in Atlanta. Founded in 1990 by Maestro Arkady Burdan, U.S. Olympic Coach, the club has produced World Champions, Olympians and National Champions in every age group. Our fencers have won NCAA Championships and been named All-American at top colleges and universities.
Our beginner classes allow even the youngest fencer to dream of achievement at the highest level of our sport. Our program develops athletes to their fullest potential. Our gifted and inspiring coaches guide their students with discipline, imagination and respect for each athlete's individual abilities.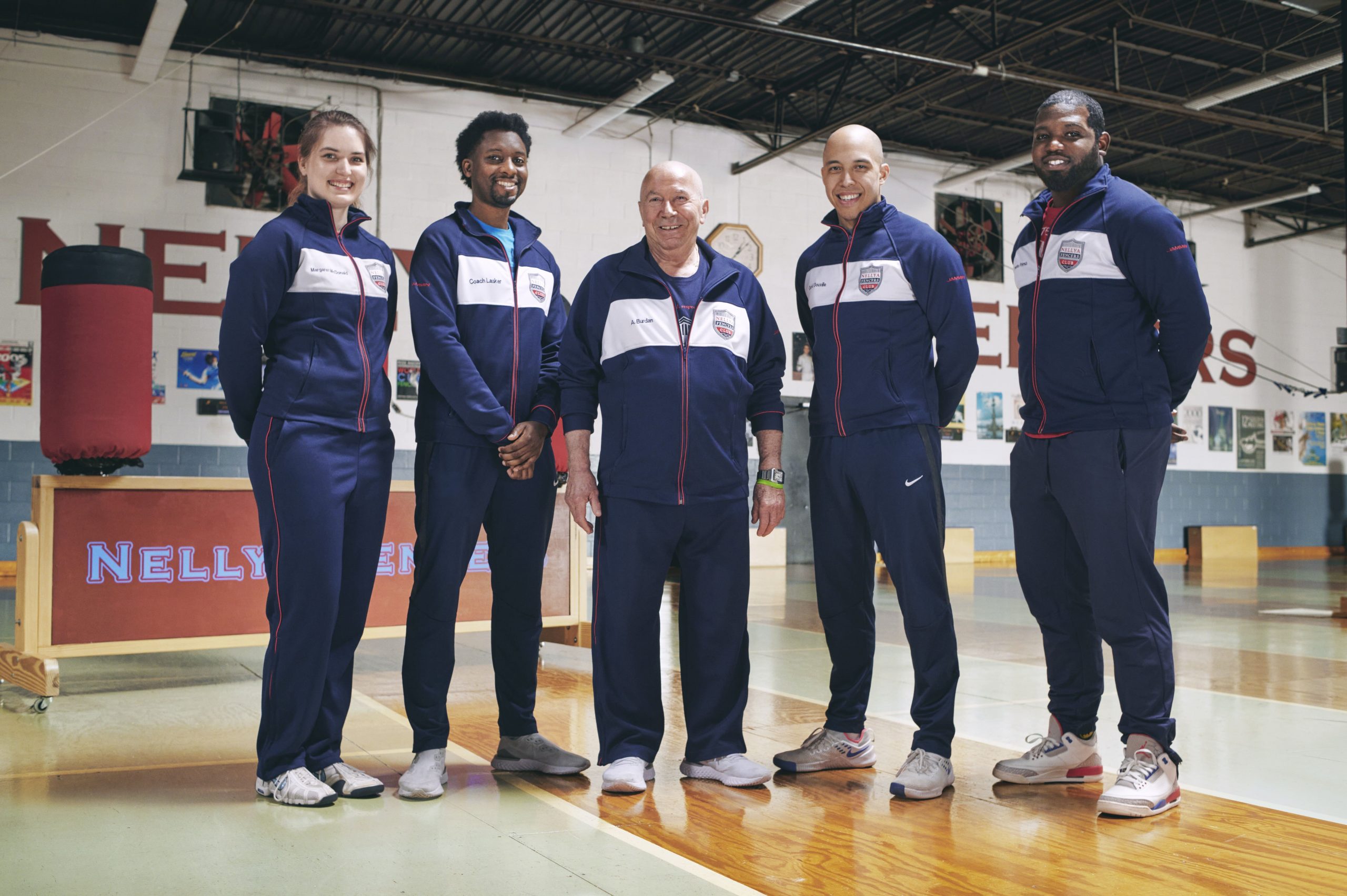 2018 CLUB OF EXCELLENCE IN YOUTH DEVELOPMENT
Nellya Fencers' award winning youth development program teaches kids the right way to practice and compete. Our focus is on creating young athletes who know how to work hard, make smart choices, and learn from their experiences. In 2018, Nellya Fencers was recognized by the United States Fencing Association Club of Excellence Program for its stellar youth development.
Maestro Arkady Burdan is one of the most qualified and gifted fencing coaches in the world.
He has developed and coached legendary fencers both in the United States and in the Soviet Union. Maestro Burdan has spent his life creating champions. He is recognized nationally and internationally for the passion and commitment he brings to each of his students.
As the head coach of Nellya Fencers, Maestro's students have claimed every national and international title. Nellya athletes have populated U.S. fencing national teams for 23 years. His most recognized student, three-time Olympic medalist, Sada Jacobson, was ranked number one in the world for 3 consecutive years.
Maestro Burdan is a two-time Olympic Coach and was recognized by the United States Olympic Committee as Coach of the Year for fencing in 2002. Having traveled the world to hundreds of competitions, Maestro Burdan's broad worldview attracts a diverse community of fencers from near and far.